Our group for this past Tuesday's Tapp Social webinar was small, but mighty. We appreciated Ryan Catalani (one of our October speakers) of Family Promise returning to share his Giving Tuesday experience, as well as hearing from a few other nonprofiteers.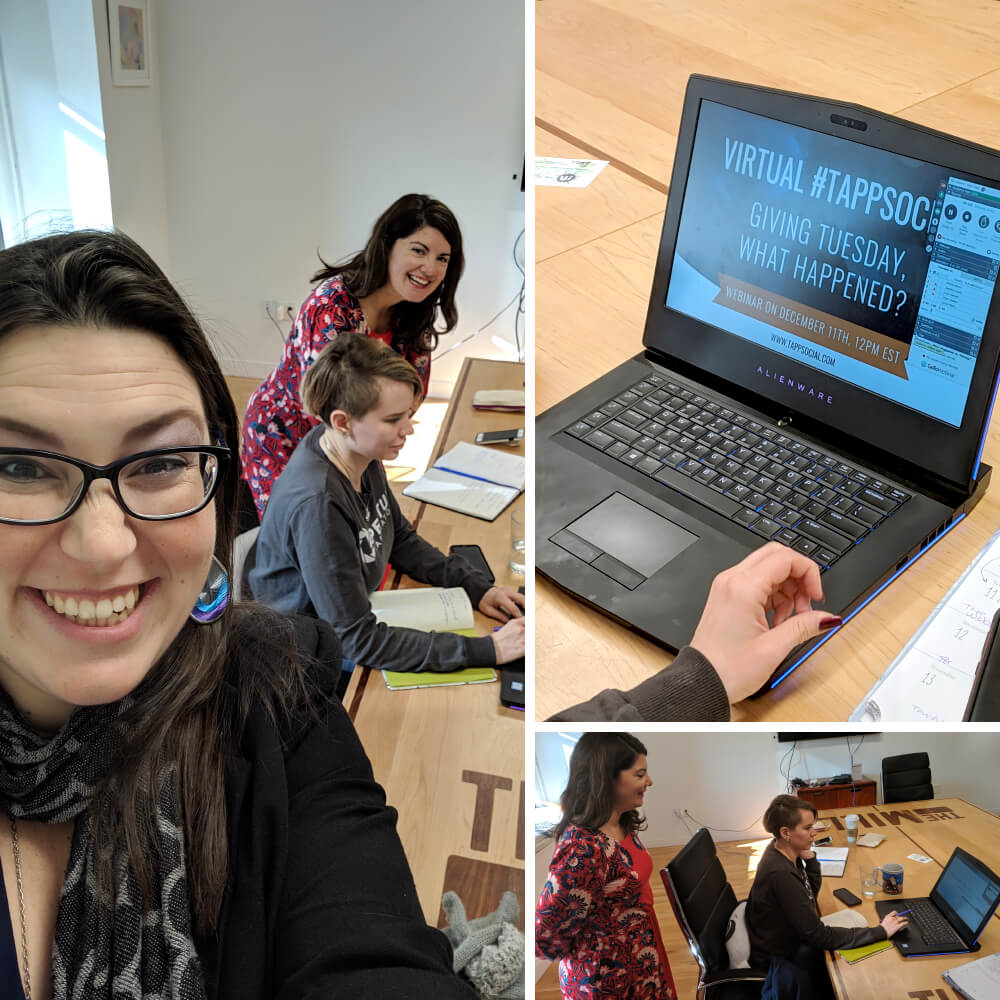 Giving Tuesday Wins
Among other successes, our participants shared these wins:
League of Women Voters of Delaware and Grand Opera ran their first-ever Giving Tuesday campaigns!
All of our participants did have some amount of donation, however small
Girls Inc saw an incredible increase of 200+ new followers on social media
Family Promise accomplished their goal of increasing exposure
Giving Tuesday Takeaways
We also discussed some of the things that didn't go as planned, and our attendees gave each other some good pointers, including:
Social media is a numbers game - plan for lower percentages of participation and work on increasing overall reach
Payment options outside of Facebook donations: Network for Good, Give Lively, PayPal, and Classy
Create "how to" kits for social media for board members who are less tech-savvy with simple instructions to help share and boost the campaign
Keep calls-to-action clear and simple (too many options will confuse people)
Don't be afraid to try Facebook ads! It can be an effective way to expand your reach beyond your core followers.
Start early and remind your followers several times before the actual day
Puppy pictures are not always the answer ;'(
Thanks again to everyone who participated! We really enjoyed connecting and learning with you and we hope we'll see you at future events.
Tapp is taking a bit of a breather for the holidays, so you won't see a Tapp Social event in January, but check back for future 2019 workshops!