Did you know…
Giving Tuesday brought in over $300 million for charities last year
That number was a 64% increase from 2016
Only 18% of American are aware of Giving Tuesday
If you signed up for or attended our Tapp Social this past Tuesday, those numbers probably sound familiar! Our speakers, Ryan Catalani of Family Promise of Delaware and Dana Looker from Canine Partners for Life, elaborated on those numbers a little bit.
Ryan and Dana shared their own personal experience with Giving Tuesday at their organizations, along with some of the obstacles they faced, strategies that worked, and lessons learned.

Canine Partners for Life's Giving Tuesday Advice
Dana spoke first, describing Canine Partners for Life's strategy of sending mailers to potential donors. What began as a fairly small marketing plan has grown as it's proven to be effective over the years. Dana attributes her organization's successes to a number of factors including:
Planning - Plan ahead and plan for the unexpected.
Reminders - People won't remember you without them and they'll most certainly be getting emails from other organizations.
Transparency - To prevent people from feeling overwhelmed with email, send an initial email that explains why they'll be receiving a few on that day, and what to expect.
Provide updates - People who have donated want to know if you reach your goals!
Strategic Messaging - Targeting potential donors who are interested rather than spending money trying to blast a larger audience who is less likely to respond.
Dana also stressed the importance of thanking donors, and reminded us that everyone loves a good puppy picture!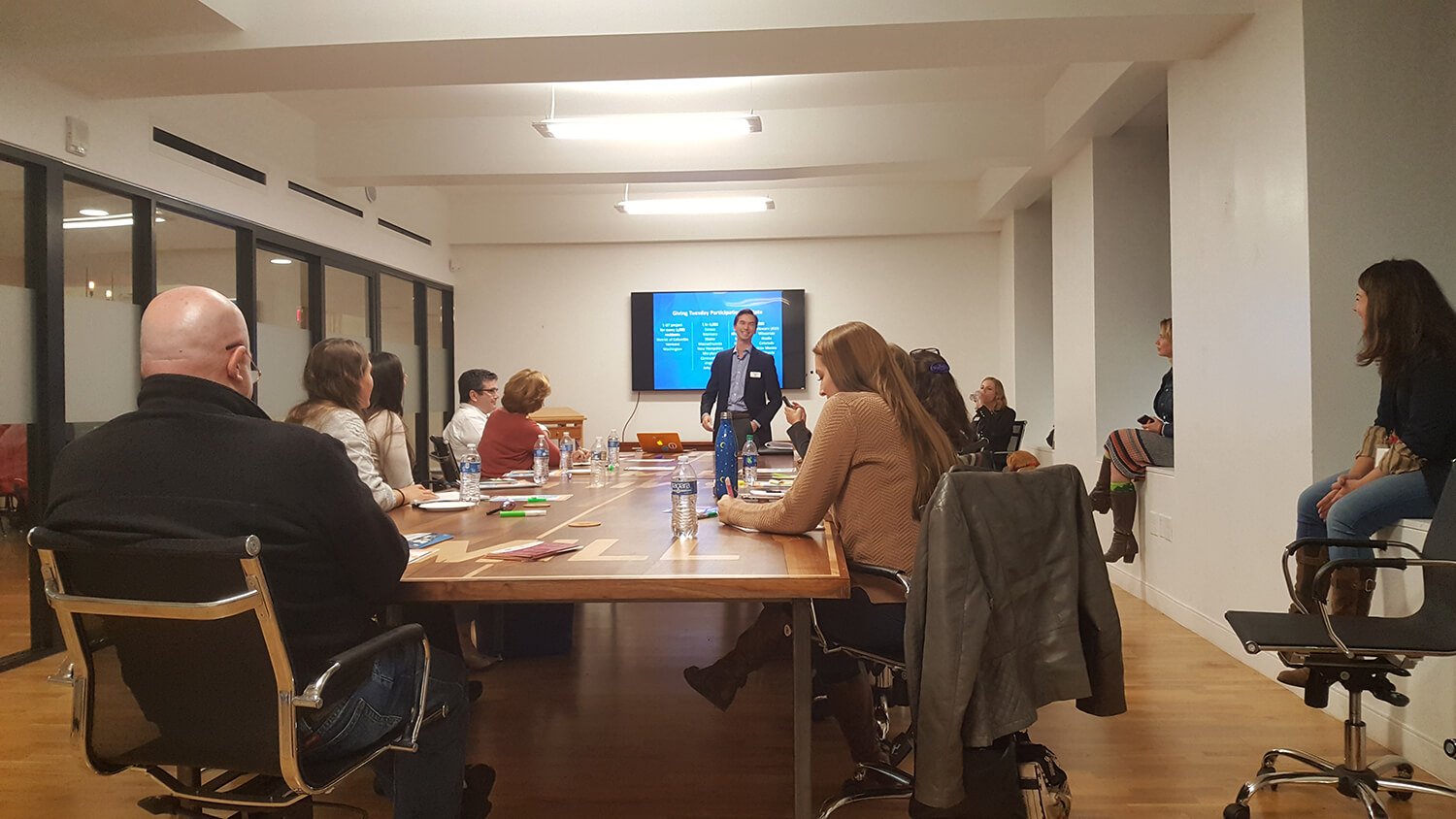 Family Promise of Delaware's Giving Tuesday Advice
Ryan followed up with his experience running Family Promise of Delaware's Giving Tuesday campaign. Unlike Canine Partners for Life, Family Promise focuses on social media rather than printables. Ryan shared his tips for Facebook with our audience:
$7 Million Matching - Each year, Facebook renews its funds for matching fundraising campaigns hosted through the platform. Those funds disappear within minutes, but…
Custom Matching - Facebook fundraisers now have an option to add custom matching settings (which is great if you can find a corporate sponsor!)
Recurring Donations - You can now offer monthly donations in your Facebook fundraisers, which means ongoing donations instead of one quick surge.
Boosting Posts - For as little as $10, you can sometimes double your reach.
Peer-to-Peer - The best way to reach a new, interested audience is through the people you already know are invested in your organization.
Ryan also demonstrated Delaware's (relative) saturation with Giving Tuesday and advises nonprofits to focus on standing out and finding their own unique spin on the day.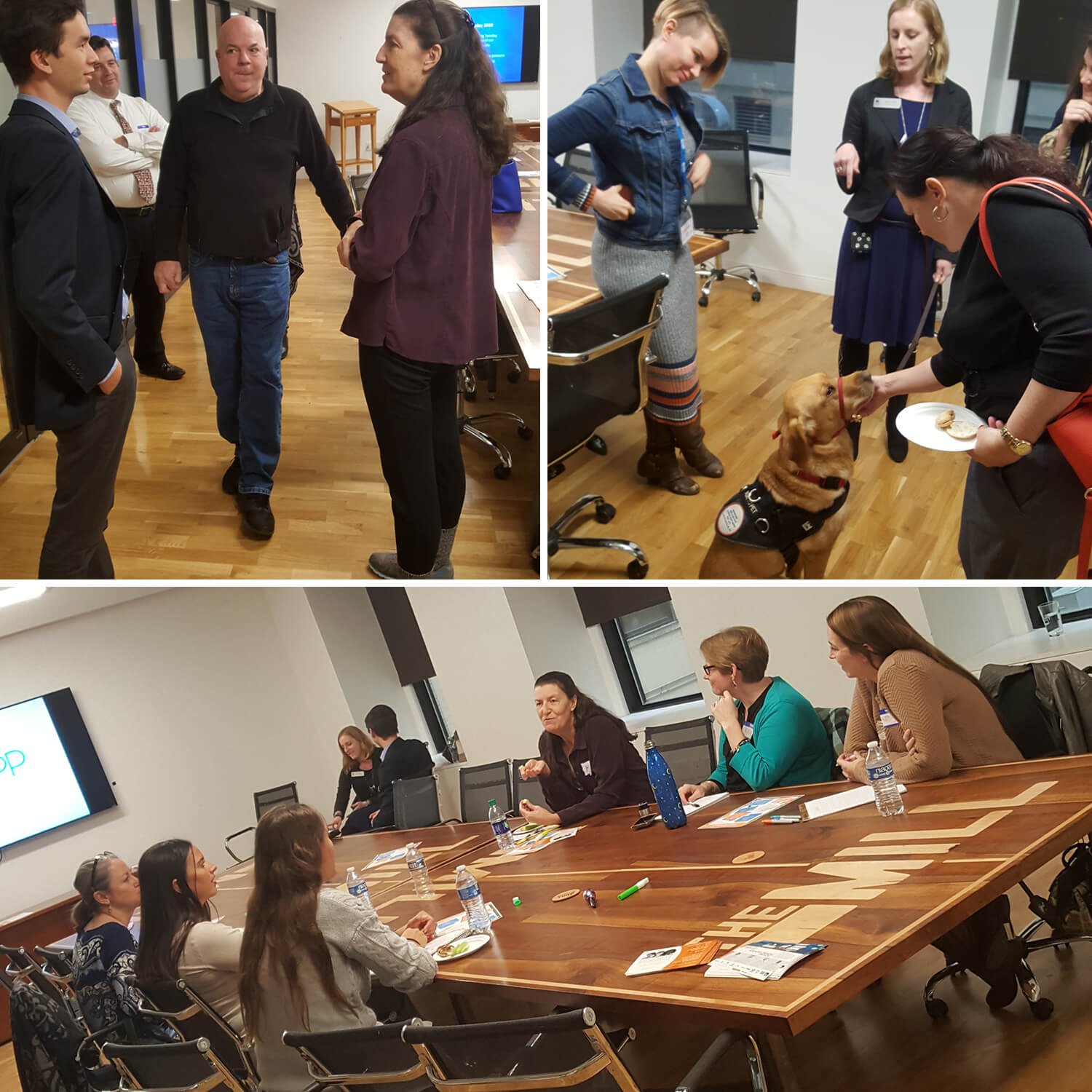 To get the full story from these 2 experts, download the slides from their presentation!
And don't forget to check out our upcoming events!
Join us for November #TappSocial: Grants, Applications, and Finding Funders, featuring Usha Vig of Mission Guided Grants to learn how to:
Choose which grants make sense for your organization
Navigate the application process
Decide which kinds of funders to seek
Match your funding needs to their strategic focus
We're also excited to announce Women in DE Innovation and Technology Day! This free event is dedicated to meeting and learning from women across Delaware that are working (and/or aspiring to work) in technology, digital and entrepreneurial roles, creating work they love and designing impact.
Learn more at bit.ly/dewitd2018 or...