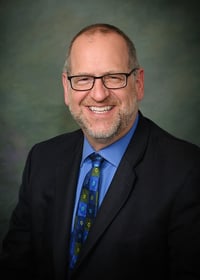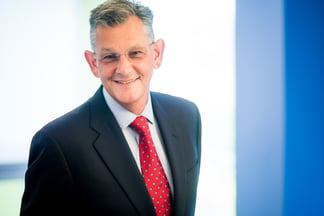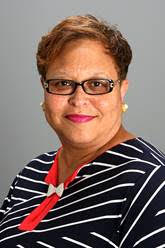 EXPERTS: Stuart Comstock-Gay, Mark Turner, and Vernita Dorsey
WHO ARE THEY?
Stuart Comstock-Gay, is the Chair of Mission Investors Exchange; the nation's leading impact investing organization serving foundations; board member of CFLeads; an organization dedicated to helping community foundations expand their leadership work; and the Advisory Committee for the Center for Effective Philanthropy. He also serves on the Board and executive committee of the Wilmington Leaders Alliance, the board of the United Way of Delaware, and the Board of Governors of the Delaware Chamber of Commerce.
Mark A. Turner, is a member of the U.S. Federal Reserve Board's Advisory Council (FAC); Chairman of the Board of Delaware Bankers Association (DBA); a member of the Executive Committee of the Board of Delaware State Chamber of Commerce (DSCC); a member of the board of First State Innovation (FSI); a member of the local Board of Teach For America (TFA), Delaware; and a founding member of both Delaware Talent Live (DTL) and Wilmington Leaders Alliance (WLA). He has also served as: Chairman of the Board of Delaware Business Roundtable (DBRT);
Vernita Dorsey, Board Secretary of Philanthropy Delaware, Immediate Past Board President of Girls Incorporated of Delaware, Board member of Downtown Vision, an Advisory Board member of Henrietta Johnson Medical Center, and a member of the MLK Communications Contest Committee states: "The opportunity to serve the community and assist our Non‐Profit partners to directly impact the lives of children, families, neighborhoods and our State's economic growth is most rewarding. Being in a position to help those in need every day is more than a job, it's a calling."
KEY FACTS:
Mr. Comstock-Gay is president and CEO of the Delaware Community Foundation. His focus remains on

strengthening the leadership and community engagement roles of the foundations, using data, national learning, collaboration and networking.




Mr. Turner has been the President, Chief Executive Officer and a Director of both WSFS Financial Corporation and WSFS Bank since 2007.

Mr. Turner is a frequent guest speaker at Wharton's Executive Education programs.




For over 35 years, Ms. Dorsey has enjoyed a career in banking and has had the opportunity to work in various capacities of the banking industry. She is currently Senior Vice President, Director of Community Strategy at WSFS.
WHAT'RE THEY DOING AT THE SUMMIT?
This team will be taking part in a roundtable discussion led by Peggy Geisler, Principal of PMG Group that will focus on

corporate social responsibility,

leveraging personal passions and inspiring positive community change

in Wilmington.
TIME: 4:30 - 5:30 PM
Date: June 19th, 2018
Location: Theatre N @ the Nemours Building,
1007 N. Orange Street,
Wilmington, DE 19802
Agenda: 1:00 - 5:30 PM Speaker Presentations
5:30 - 8:00 PM Happy Hour/Networking
This free event is a movement connecting purpose driven organizations and leaders seeking to elevate their communities through the convergence of technology, communications and innovation.
Other featured guests include:
Sherita Jackson,

2017 New York Book Festival Award Winner and author of the critically acclaimed book, Thoughts of a Butterfly
Jerry Valentine, Chairman, Delaware Tobacco Prevention Coalition
John Cawley,

Founder, Inspyrgear

Sal Gonzalez, Spokesperson, Wounded Warrior Project
Dr. Janet Taylor, Community Health Expert and frequent featured guest on ABC's

Good Morning America, and NBC's

Today Show
Sam Chenkin, Director of Consulting Services, IT Services
Tickets and seating are limited to this FREE Event. Don't miss it!