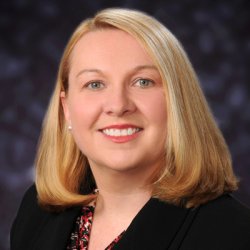 NAME: Peggy Geisler
WHO IS SHE? Peggy is the Owner and Senior Consultant of PMG Consulting LLC, who works with not-for-profits and businesses on infrastructure, strategic planning and collective impact as well as conducts community-based planning in both Maryland and Delaware.
2 KEY FACTS:
Peggy is an award winning, licensed Consultant for the Standards for Excellence Institute for Maryland Association of Nonprofits and Delaware Alliance for Nonprofit Advancement (DANA).

She holds BA in Clinical Psychology from University of Maryland and her MA in Clinical Psychology from Salisbury University.
WHAT'S SHE DOING AT THE SUMMIT?
Besides being one of the TappSocialSummit sponsors, Peggy closes out the conference by hosting an in-depth discussion around corporate social responsibility, leveraging personal passions and inspiring positive community change. She'll be joined by Stuart Comstock-Gay, President & CEO of Delaware Community Foundation; Mark Turner, Chairman, President & CEO of WSFS Bank, and Vernita Dorsey, Senior Vice President, Director of Community Strategy at WSFS Bank.
TIME: 4:30 - 5:30 PM
Date: June 19th, 2018
Location: Theatre N @ the Nemours Building,
1007 N. Orange Street,
Wilmington, DE 19802
Agenda: 1:00 - 5:30 PM Speaker Presentations
5:30 - 8:00 PM Happy Hour/Networking
This free event is a movement connecting purpose driven organizations and leaders seeking to elevate their communities through the convergence of technology, communications and innovation.
Other featured guests include:
Dr. Janet Taylor, Community Health Expert and frequent featured guest on ABC's

Good Morning America, and NBC's

Today Show
Jerry Valentine, Chairman, Delaware Tobacco Prevention Coalition

Sherita Jackson,

2017 New York Book Festival Award Winner and author of the critically acclaimed book,

Thoughts of a Butterfly
Sal Gonzalez, Spokesperson, Wounded Warrior Project
John Cawley, Founder, Inspyrgear
Sam Chenkin, Director of Consulting Services, IT Services, Tech Impact
Tickets and seating are limited to this FREE Event. Don't miss it!