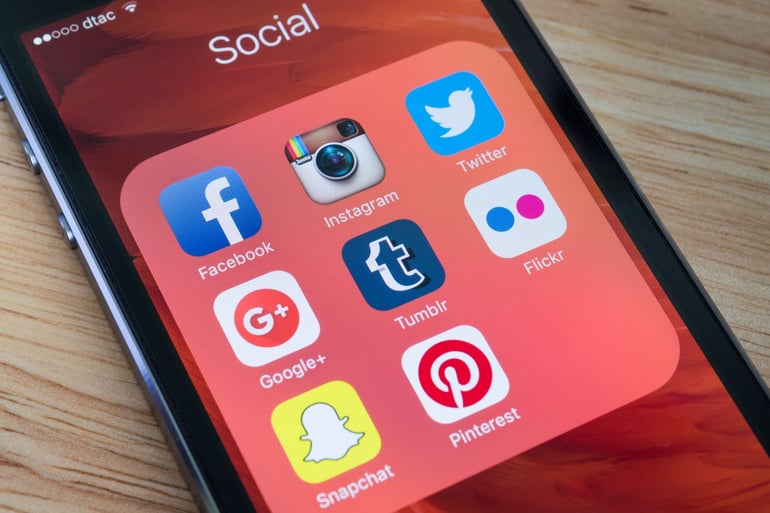 Social media marketing has become an integral part of shaping your organization's branding, while also identifying leads, and driving sales. It's also the most cost effective way to communicate and reach a large audience. However, with the ever changing social media environment, new platforms are overtaking the traditional stalwarts as far as usage and engagement rates. Below are some social media stats that even surprised ourselves.
Visual content is more than 40 times more likely to get shared on social media than other types of content. (Source: HubSpot)
Less than 25% of Twitter accounts are active.
There were over 4.4 million videos uploaded directly to Facebook in February 2016, generating over 199 billion views. (Source: ReelSEO) Video marketing is a powerful tool that personalizes your brand and increases conversions.
The best time to post on Facebook is 3:00 p.m. on Wednesday.

Other optimal times include 12:00–1:00 p.m. on Saturdays and Sundays and 1:00–4:00 p.m. on Thursdays and Fridays.

(Source: HubSpot) Try using tools like Buffer or Timely to auto schedule your posts.
Link clicks account for 92% of all user interaction with tweets

.

(Source: HubSpot)

Link clicks are the your easiest and strongest chance of gaining views and shares for your content.
There is a total of 1.3 billion Twitter accounts, but only 320 million are active. (Source: Business Insider)
Latest study by Locowise found that

adding hashtags had no effect on engagement rates

.

In fact, tweets without hashtags outperformed tweets with hashtags. (Source: Adweek)

Therefore, it is better to focus on the quality of your original content instead of overly relying on hashtags for increasing engagement.
Top brands on Instagram are seeing a per-follower engagement rate of 4.21% which is 58 times higher than on Facebook and 120 times higher than on Twitter (Source: Hootsuite) Instagram has become a powerful platform for marketers and its potential cannot be overlooked any longer.
90% of Instagram users are younger than 35 (Source: ScienceDaily) Instagram has become the social media network for targeting millennials.
Posts tagged with another user (56%) or location (79%) have significantly higher engagement rates (Source: Simply Measured) So don't forget to add 'with whom' and 'where' to your Instagram posts.
[We suggest reading: Social Media: Influencer Marketing 10]

Original article from Dream Grow
Feature image:iStockPhoto/Wachiwit