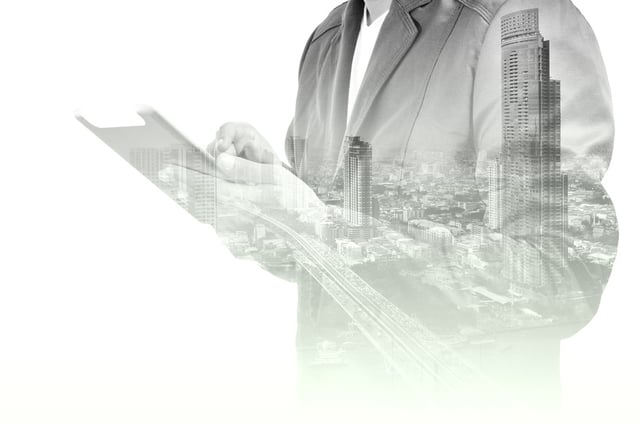 In the construction world, your job is to estimate and assess the time, expense and ROI of projects. Why not apply the same thinking to your website?
With decreasing profit margins, and undercutting price gauging from competitors, your marketing efforts need to show tangible return on investment.
In the digital world of today, print ads and word-of-mouth advertising doesn't have the same pull it once had. With the impending retirement of Baby Boomer Generation, the relationships and contacts they have made in the construction industry are leaving as well.
So in fact you now faced with 3 problems, now you need:
A new project manager, estimator, etc.
To replace the contacts
Attract educated, tech savvy employees
What's the first thing you do when you want to learn more about a company or product?
Odds are today with 51% of internet searches coming via mobile, you do a Google search on your smart phone. In fact, most job search websites now have mobile apps and Google penalizes websites that are not mobile optimized.
Onboarding new employees is often a more expensive and time consuming process than most companies anticipate. If you are looking to recruit well educated, tech savvy candidates to grow your business, having a mobile optimized website is a must.
Bancroft Construction does a fantastic job delivering a precise, clear message of explaining:
Who we are
What we do
And for whom
They also leverage social media (Facebook & Twitter) to highlight current projects, community engagement and increase their thought leadership in the construction community. All of which provides awareness to Bancroft as a highly sought after company to work for. Take a look a post from their Facebook page: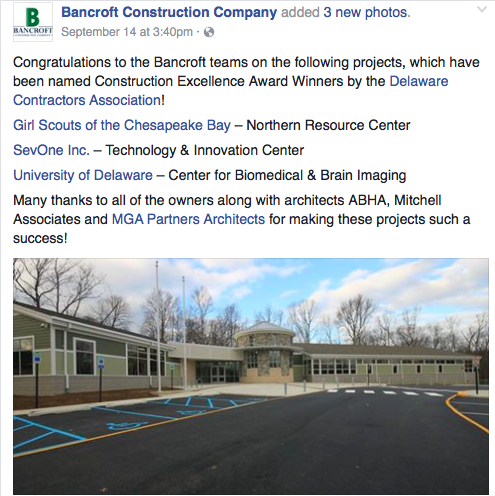 What About Increasing Revenues?
Social media, recruiting and thought leadership sounds great, but that's not going to move the profit meter. Your website is the de facto first impression of you and your company. What impression would you get, if you went to a company's website and it looked like it hadn't been updated since the 90's? You're going to leave and search for other alternatives. Listed below are some best practices to consider when designing a website for your construction company.
Visually Appealing Design & Layout
Make sure your website is clean, loads quickly, displays your logo and branding prominently, and is consistent with the level of quality of the services that you offer.
User-Friendly Navigation
Your home page should be intuitive and easy for people to search and click on what they're looking for. Remember marketing is all about not making people think. 50% of people will leave your website without clicking on anything is average. Your navigation should easily answer:
About you
Your Service
Your previous work
Contact info
Display Your Contact Info Clearly
Your contact info – ideally a phone number and contact form – should be prominently displayed in your header (top of your site) and footer (bottom of your site). You want to make sure people can contact you from every page of your site. Be sure to give people options. Some will want to pick up the phone and call, while others may want to fill out a contact form for more information or a free consultation.
Mobile Responsiveness
If your website is not optimized for mobile viewing, you're missing on over half of internet searches and are penalized in search results by Google.
Tapp Network has developed hundreds of websites for Fortune 500 companies, professional athletes, government agencies and everything in between
All of our custom designed construction websites are built with Responsive Web Design, providing an optimal viewing experience across all devices.
[May We Suggest Reading: Inbound Marketing for Construction Companies]