Join us on January 16th, from 3 - 6 pm as we welcome guest speaker Rob Kusel to present: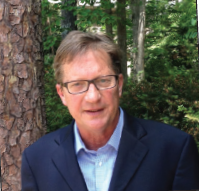 The House of Development - A Comprehensive Introduction to Nonprofit Fundraising
Register here to meet Rob Kusel, Managing Director of Consulting Services at Cogeo and former Director of Development for Major Gifts, Stanford University, as he provides a comprehensive overview of the key components of an effective development (fundraising) department. No matter your organization's size, this presentation will provide value by:
Guiding you into a deep reflective dive of your organization's current fundraising practices (if any)
Evaluating if your approach is effectively maximizing the resources and opportunities for generating donation revenue.
Additionally, learn how your website, PR, e-newsletters, social media, and annual report communication intertwine and support all of the various 'rooms' of the House.
Tapp into Cogeo's $600 Million Plus Fundraising Expertise
This interactive workshop will focus on.
High Net Worth Major and Planned Giving

Annual Giving

Foundation Outreach

Corporate Engagement

Event Conceptualization, Planning and Review/Analysis

Feasibility Studies

Capital Campaigns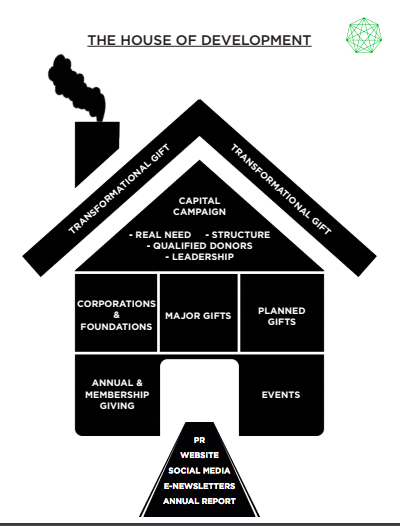 About Cogeo:
Cogeo provides development advice and execution services to nonprofits across the United States. Established in Portland, Oregon in 2002, Cogeo has become a leader in nonprofit development. With its team having 40+ years of development and organizational management experience, Cogeo has been able to raise over $600 million for more than 100 nonprofit organizations. Cogeo's mission is to provide organizational advice and development services to nonprofits in order to optimize their efficiency and long-term sustainability.
About Rob Kusel:
From 2002 to 2004, prior to joining the Cogeo team, Rob served as the Director of Development and External Affairs for Blue Oak School, the first independent school in the Napa Valley, where he raised over $10M for facilities and endowment.
His institutional advancement experience includes a four-year stint as Director of Development for Major Gifts, Stanford University.
Prior to Stanford, Rob was Director of the six-year $103M Centennial Campaign for The Hotchkiss School, Lakeville, CT, the then largest campaign undertaken by an independent school globally.
He has been a volunteer fundraiser for Williams College since graduation in 1983.
You won't want to miss out on this amazing opportunity to jump-start your fundraising with help from one of the industry's top thought leaders!