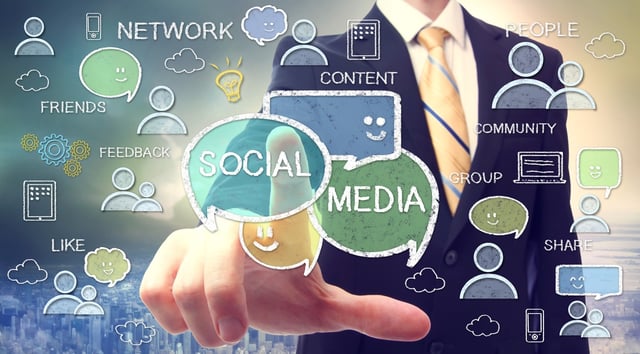 Social media has become a key part of any marketing strategy. It's where your audience goes to learn, share, review and in many cases for customer support. Even though social media is seen as a necessity, because of its positioning at the "Top-of-the-Funnel" marketing (activities and campaigns that focus on more on awareness activities, like lead generation and targeting consumers). Being able to measure return on investment is not always easy to do. Below we have outlined five steps to better measure the effectiveness of your social media marketing efforts: Original article from Ad Age
1. Identify your key performance indicators (KPIs).
Are you looking to build awareness of your brand?
Brand awareness can mean something different to everyone.Your boss might define awareness as getting your brand in front of as many people as possible, while your PR team might want to target a certain demographic.
2. Align your social media goals with your organizations objectives.
For your social media efforts to be meaningful and measurable, the big picture must be broken down into smaller, goals. Again, these goals differ based on your overarching KPIs. For organizations wanting to track brand awareness, social media goals might be brand mentions, followers or impressions.
3. Set up Google Analytics to track conversions.
Your ability to retain and convert your audience depends on how informed you are about their behavior on your site. Nearly every single goal is measurable if you adopt the right approach. Google analytics is a free tool that you can use to set up trackable goals and monitor how often visitors complete the actions you define. For help creating and configuring goals in Analtyics, attached is a tutorial link here.
[May we suggest reading: 7 Google Analytics reports every marketer must know]
4. Assign values to your KPIs.
Once you have chosen your goals and set up your tracking, it's time to tackle the monetary value of these goals. There are several different methods to choose from:
Lifetime value: How much do you earn from each customer on average?
Lifetime value multiplied by conversion rate: How much is each potential visit worth to you based on the percentage that converts?
Average sale: How much is the average purchase through your site?
PPC valuation: How much would you end up paying if you were to use ads to achieve the same social media results?
5. Benchmark against your competitors.
Compare your social media efforts to your competitors and you can uncover areas of opportunity for your organization to stand out and be heard through the noise. Learn what platforms are most successful in reaching your targeted audience. Learn how many posts competitors are publishing per day so you can see what works.
Don't stress if your brand's results are significantly different from your competition. The important thing is to consistently work to improve your social media ROI. The first step to improving your performance is to understand the results of your actions.
Read the full article at AdAge.com
Feature image from: iStockPhoto/Melpomenem