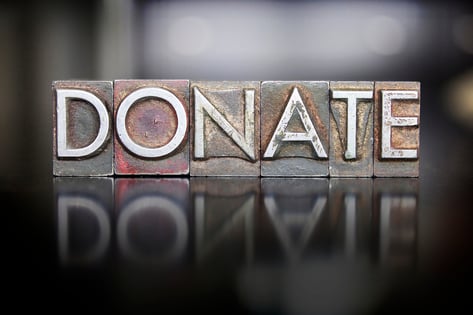 For nonprofits, Search Engine Optimization is a simple, cost effective way to; attract visitors to your website, identifying potential donors and converting them into lifetime supporters. Using long tailed keywords to find donors starts with optimizing your content around words and phrases your target audience would be searching for in Google.
Original Article by Hubspot, written by Nick Cholakis
Take a look at the following examples of long-tail keywords:
"keyword research tips for nonprofits"
"improve views your blog posts"
"tips for increasing donations for nonprofits"
Unlike keyword expressions like "marketing tips" or "nonprofit marketing tips," long-tail keywords revolve around a very specific search intent. They're also challenging to identify, as Google releases minimal search engine data to the public. You'll need to do some research to ensure that you're taking the right steps forward. The good news? We've got a proven-framework for success.
Tips for Creating and Optimizing Your Nonprofit's Keyword Strategy
1) Brainstorm a Topic List
Start brainstorming a list of topics that are important to your organization. Ask yourself what:
Problems are you solving?
Communities do you serve?
Issues you stand for?
Services that you offer?
With some creative mind-mapping and outlining, you can structure this brainstorming exercise into a list of keywords. By starting with the keywords first, you'll ensure an approach that prioritizes your audience's needs.
2) Organize Your Topics
Take the topics you generated, and start grouping your ideas by causes, communities, and personas.
[May we suggest reading: Creating Donor Personas for Nonprofits]
From there, create a list of keywords that are relevant to each topic (eventually, you'll commit to focusing on one keyword per topic).
What you'll soon realize is that there are numerous directions that you can take with your content. Take a step back to understand why, and figure out the directions and angles that are most on-point with your cause. This approach will help ensure that your ideas are the right combination of interesting, engaging, and easy to find through search engines.
3) Research Related
After building your initial blog topic and SEO keyword lists, you'll want to research similar wording and phrases.
Your keyword research should involve SEO tools, conversations with customers, and data from your web analytics software. Look for hidden opportunities to reach your target audiences through search.
4) Mix Long-Tail and Head Terms
Just because long-tail is the name of the game doesn't mean that you should avoid head terms altogether. After you've managed your SEO strategy for six months to a year, you'll start to see trends among keywords that are driving traffic.
Use this long-tail success data to continue to identify other potential head terms. Think of these as keywords that are more general—and more competitive to rank for in search engines as a result. Using long-tail keyword data, you can better target the head terms that are most aligned with your brand and that make sense to target as a result.
5) See Where Your Competitors Fall
The search landscape is highly competitive: you'll want to understand how Google ranks key players in your industry. See where your competitors fall by conducting keyword research audits on their blogs and websites.
Instead of looking to replicate what they're doing however, look for hidden opportunities. Among nonprofits, especially, similar organizations should work together and share successes—not try to outrank each other.
The knowledge of how your partner and peer institutions are ranking can help you come up with ideas that you may not have previously seen. Don't build your SEO strategy in a bubble: know what others are doing so that your nonprofit is visible, too.
6) Cut Down Your List to Start
When it comes to a successful SEO strategy, planning is only part of the equation. Execution is equally important.
Make sure that you're focused in your approach: start by targeting a few keywords and monitoring the results of those efforts. Replicate what works, momentum will take over, and the amount of visitors and potential donors will start increasing.