Everyone's talking about it. Everyone wants to know… "How will the new Facebook algorithm affect me?" Well, if you're a nonprofit, allow us to shed some light on the topic.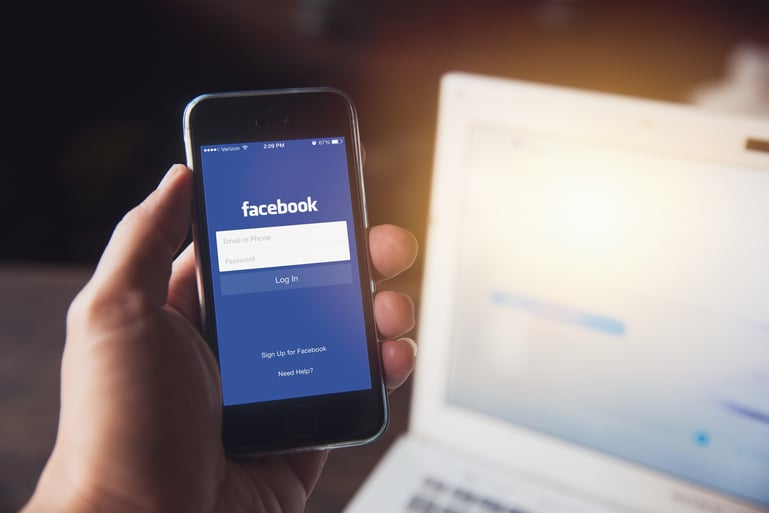 First of all, we aren't 100% sure what these changes will actually bring, and this shift isn't all that new. Facebook has been keeping their eye on the prize on this conversation for a while. Remember, not too long ago, when they made the update to encourage just text posts with all those colors for shorter text posts? Facebook has been pretty consistent with what their Newsfeed values are for some time.
Here's what we do know about the update: Mark Zuckerburg said, in a recent statement, that he wants the time we spend on Facebook to be "well spent". To do this, they'll be prioritizing posts that spark conversations and meaningful interactions between people.
In his Facebook Post, he stated, "...we're making a major change to how we build Facebook. I'm changing the goal I give our product teams from focusing on helping you find relevant content to helping you have more meaningful social interactions."
Nonprofits can use this to their advantage. Facebook wants their users to have a better user experience by showing us more of the content that matters, so give the people what they want!
Meaningful content that improves happiness and well-being most likely aligns with your mission as a nonprofit, right? So, if nonprofits take the time to distribute content that means something to its beneficiaries, volunteers, donors, community, board members, (just about everyone, really), it should garned the type of organic engagement it deserves, but you have to get your team behind the content.
Here are some questions to ask yourself
What is your current reach?
Does your content encourage interaction?
How many people are on your staff?
By creating content that your friends, family and followers can't help but get involved in, your posts will receive the organic reach they deserve.
So what content should you share NOW?
Questions. Everyone loves questions. Try asking open ended questions of your audience to get some feedback and opinions.
Start doing LIVE videos - on average live videos get 6X the interactions as regular videos.
Ask questions in your LIVE video to encourage comments
Create and share events

Anytime someone is interested in an event, they'll receive a notification that you've posted within that event, so share the same thought provoking content and let your attendees do the talking!
Having trouble thinking of open ended conversation starters? Try these.
What about paid posts or ads?
As far as your boosted posts and ads… don't worry they shouldn't change much, but it might be worth your while to take a look at your target audiences and give them a quick spring cleaning.
Are you paying for a broader audience than you're actually reaching? Facebook sends notifications if specific audiences are doing really well that you can reach for less, so pay attention to those tips and adjust accordingly to get the best bang for your buck.
If you're feeling overwhelmed with your social media platforms, you may be spreading yourself too thin. It's better to be doing well on a few meaningful channels, than to lose focus on too many and perform poorly. Choose the ones where your people are and you'll have the greatest impact.
In conclusion, don't worry nonprofits - if your content is already engaging, you won't notice much change, and if it isn't, you'll be ahead of the curve and ready to start updating your strategy. Comments and engagement are really the best way to get organic reach anyway, though, so this latest change may force us to do just that.
In short, thanks, Zuck for trying to get rid of #fakenews and #alternativefacts and replacing it with what we really care about in our newsfeeds! Happy posting!
For more advice or help with your social media strategy, just ask!