Every nonprofit—no matter its size or budget—deserves a high-quality website that helps them achieve their mission and make the world a better place. WordPress offers a number of plugins that allow visitors to easily donate, in addition to plugins that encourage donations, you'll find some that allow visitors to connect through social media, sign up for email lists and access an event calendar, all while allowing you to track users. Many common nonprofit tools will integrate with WordPress right out of the box. Below we will provide recommendations for plugins in all the major categories that you'll likely need when building your nonprofit's website.
There are more than 40,000 free plugins

available for you to download and install. Thousands of others are available across the internet for free or pay. Finding the right one for your site is where things get tricky.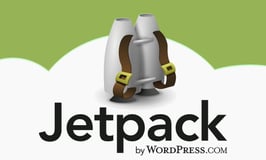 Keep any WordPress site secure, increase traffic, and engage your readers with Jetpack. Jetpack replaces multiple plugins and comes with "modules," so you can disable the parts of it you don't want to use.
Jetpack includes free:
Site stats and analytics
Automatic sharing on Facebook, Twitter, LinkedIn, Tumblr, Reddit, and WhatsApp
Secured logins and two-factor authentication

Simple embeds from YouTube, Google Documents, Spotify and more

Email subscriptions
Fully-customizable contact forms

This plugin will allow you to collect PayPal donations on your website.
You can place a PayPal Donation button anywhere on your site where you want to collect money. Your customers can use their PayPal account or Credit Card to donation money to you.
What makes this PayPal donation plugin powerful is its simplicity. Just install the plugin and in just a few minutes customers from around the world can start donating to you via PayPal.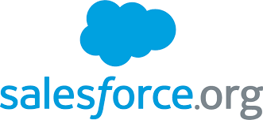 Brilliant Web-to-Lead for Salesforce creates a solid integration between your WordPress install(s) and your Salesforce CRM account! Visitors can enter a contact form on your site, and the lead (or case) goes straight into Salesforce CRM: no more copy pasting lead info, no more missing leads: each and every one of them is in Salesforce.com for you to follow up.
We've built more than 2,500 websites we have the experience and expertise to meet your specific and unique needs.
Website Review & Analysis
As with any good solution, we start out with "where you are" and "where you want to be". We take a deep dive into your current "situation", aka mess (yes, it's usually like that) and listen to your wants and needs. We'll provide a thorough review of our findings which includes how well you're doing in search, what improvements can be made quickly and easily, and our recommendations on long-term solutions.