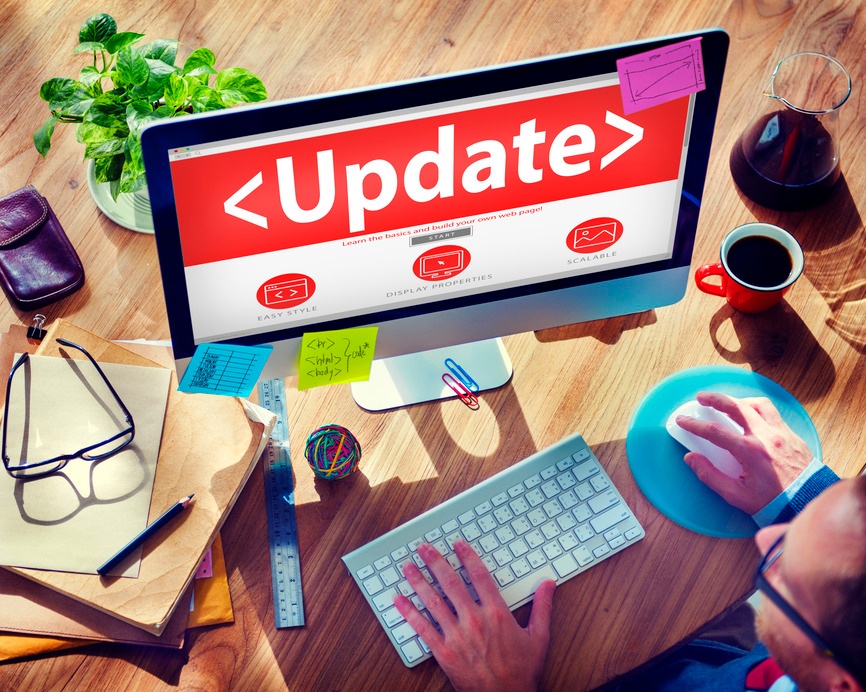 By now it's probably obvious that if you want to be found online, you're going to need a website. So let's pretend, for sake of argument, that you've got one and it's live or that you're building one that will be live very soon. Having a website, though, is only going to get you so far, so we've collected a few tips that should better help A) get you found more often and B) help you convert and retain more visitors.
Pick a good website host
It's important to note that "good" doesn't always mean "cheap", but also that "cheap" doesn't lend itself to meaning that you're not going to get an optimal experience and great support.
You probably don't want to deal with security and performance issues, unless you're a seasoned server administrator, so it's probably a good idea to pick a managed solution. Managed basically means they handle everything from support to upgrades and routine maintenance so that you can focus on your business.
SiteGround is one of our personal favorites if you're looking for a reputable host as they excel when it comes to the items above. Don't just take our word for it, check out some recent tests below.
Look for a host that offers best-in-class:
Speed: Your site should load REALLY fast. With more visits than ever coming from mobile devices, and visitors expecting instant satisfaction, you can't afford to make them wait. As a matter of fact, according to KissMetrics, nearly 1/2 of website visitors expect websites to load in under 2 seconds.
Support: You're going to want your host to be available by phone and online within minutes. Check their SLA and be sure it fits your needs. Nothing is worse than having your website go down and not knowing who you can turn to or when they are going to get it fixed.
Security: Ask your host how often they make backups (they better make backups), and how up-to-date their architecture and software is. Also, be sure they have a published security protocol that outlines and demonstrates that they are aware of vulnerabilities and on-top of necessary patches.
Availability: Most hosts advertise a "99.9%" uptime guarantee, but when you read the fine print you'll notice that it only applies to one resource or some account level. Check with your specific configuration and ensure that when people request your website in their browser that it's going to be there...always.
Doing a little bit of research now can save you a ton of time and money down the road, but also lead to big boosts in your search engine rankings and happy website visitors.
Optimize your website for search
Sure, all of the tips in this post should lead to better search results, but there are some site-specific updates you should make specific to how your site appears in search results. We've got a few recent posts on speed optimization and writing a blog for SEO that you can check out, but the items below are more specific to technical SEO updates when creating your website.
Use search engine friendly SCHEMA.org markup to tell the search engine what it's looking at and present searchers with clear results. Wordstream has a more in-depth review: How to Use Schema Markup for SEO: Making Your Site Easier to Find for Stupid Machines
Include the necessary titles, tags, and headings. Make sure your pages and posts include only 1 H1 (main heading) tag so that the crawlers know the main topic of the page. Be sure the images all have ALT tags so that search engines can "read" the images. And do the same with the TITLE tags on your Anchors (links).
Create and submit a sitemap. Using google webmaster tools, you can submit your XML sitemap to google and instruct it what pages you've published and when to check for updates.
Add calls to action
Your visitors are coming to your website for a reason. Maybe it's to learn more about your organization or cause, or download a specific piece of content, or even purchase an item from your online store. In any case, you're going to want to provide as much value in a limited amount of time as possible. In order to capitalize on that visitor, you should actually be "suggesting" the next step you want them to take by providing visible call to action.
According to Hubspot, a call to action should be:
Visually striking with copy that compels you to click the offer
Brief: A couple of words is best, no more than five is ideal
Action-oriented: Begin with a verb like "Download" or "Register"
Located in an easy-to-find spot that follows organically from the flow of the webpage
In a contrasting color from the color scheme of the webpage, while still fitting in with the overall design
Large enough to see from a distance, but not so large as to detract attention from the main content on the page
Easy to understand and clear: Be sure to state exactly what the visitor will get if they click on the CTA and go to the landing page
Create a 404 Page
People miss-type, miss-spell, or just generally get URL's wrong and they're going to end up somewhere they shouldn't or on an empty page. Alternately, websites move, URLs change, and a number of other unforseen circumstances will arise where the end user doesn't end up where they want to be.
Your 404 page could actually be one of the highest "converting" pages on your site if you use it correctly
Make sure your 404 page is actually generating the right response or status code. "Often times webmasters will display a text 404 error but the response code is a 200. This tells search engine crawlers that the page has rendered correctly and many times the webpage will get erroneously indexed." according to MOZ
Include navigation to the most important parts of your site - make it easy for your visitors to get where they originally intended to go.
Add google custom search so the user can do a more specific search for your posts, pages, authors, and content.
Add some calls to action on this page so you can get these visitors to where YOU want them to go.
Implementing these 4 simple best practices should get you on your way to attracting more visitors through organic search (better SEO), as well as increasing your conversion rates on web and mobile devices.
If you're looking for more advice and insight, go ahead and schedule a time with us to connect and review your specific needs.