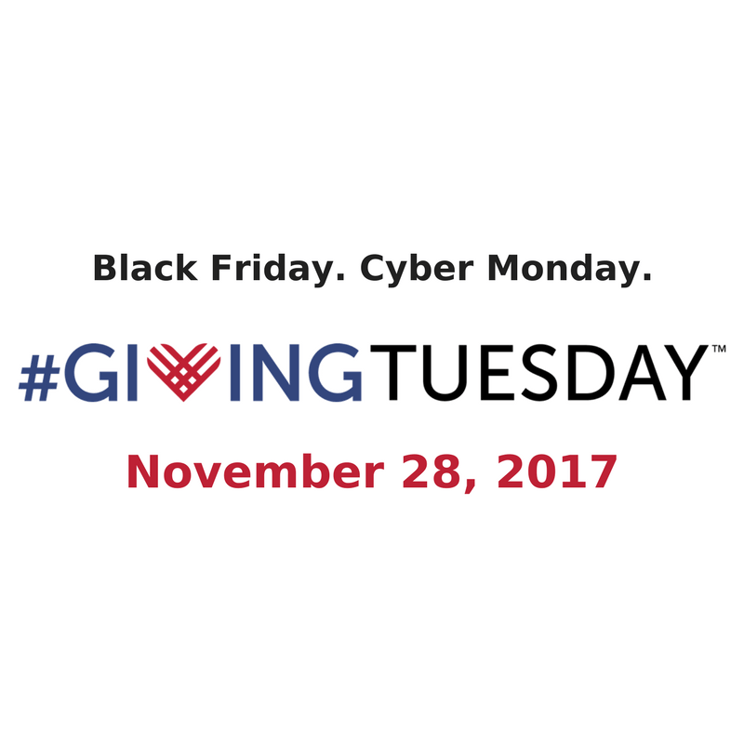 Are you familiar with #GivingTuesday? You're certainly in the know about Black Friday, you've got Small Business Saturday where you are of course encouraged to #ShopSmall and spend your money locally to support your community and their businesses, there is also Cyber Monday for all of us who prefer to shop online, and then there's #GivingTuesday. #GivingTuesday is basically the kick-off to giving season in the nonprofit world and it's the one day of the year that people actually seek out who they want to donate to.
Just last year over 168 million dollars were raised, in more than 1,560,000 donations, to over 40,000 nonprofits in more than 98 countries! (givingtuesday.org and neoncrm.com)
So it begs the questions... "Where should I donate my money and where will it do the most good?" That's where we come in! You've got so many choices... allow us to help shed some light on some great nonprofits right in our area!
According to GivingTuesday.org "One of the best ways to get involved is in your own community." If you're not in Wilmington, you can find ways to help your community here.
There are tons of nonprofits right in Wilmington, Delaware where your donation can really make a difference! Here are some to name a few:
Clubs provide a safe haven for youth, allowing them to meet with friends and be a part of positive peer groups. Club programs teach life skills, conflict resolution and focus on the development of character. Clubs also provide members with positive role models and a nurturing environment that help improve decision-making skills.
Summer Collab transforms educational outcomes for low-income students by equipping community-based institutions to execute extraordinary summer learning programs.
Zip Code Wilmington is a nationally-recognized coding school in Wilmington, Delaware and one of the first nonprofit coding schools in the country.
Tech Impact's ITWorks is an award winning 16-week program that changes lives by teaching an IT course to young adults (high achieving high school graduates ages 18-26 who have not moved on to college).
Faithful Friends Animal Society is a private, nonprofit animal welfare organization with a No Kill shelter serving Delaware.
AIDS Delaware supports those living with HIV/AIDS in Delaware and to prevent the spread of HIV through comprehensive services, education, and advocacy.
PCAD aims to provide resources and training to make sure every child has a safe and nurturing childhood, one free of abuse and neglect.
If you're interested to learn more about Delaware Nonprofits check out Delaware Alliance for Nonprofit Advancement (DANA).
Where ever you decide to donate for Giving Tuesday... be sure to help the cause by sharing and joining the global conversation with #GivingTuesday on your favorite social media platforms!
Wanna help but short on cash? You can DO something instead. Lot's of organizations have added facebook frames to their #GivingTuesday campaign. You can help organizations by raising awareness about them just by adding the frame to your profile picture, creating your own or taking and posting an #UNselfie.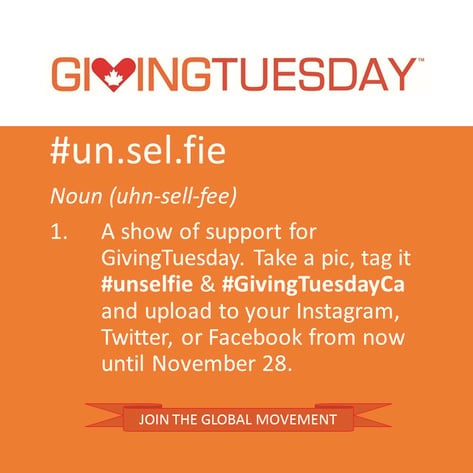 Curious about all the hashtag talk? Learn more about them and their powers here.
If you're a nonprofit and you'd like to step your #GivingTuesday game up a notch (or 3) next year, we can help!