---
Most people consider email marketing outdated and ineffective. Those theories are false considering email marketing can be very effective when executed correctly. With a solid content marketing method, businesses are able to get their audience to click on their emails and engage in their service. The following will explain how to increase your B2B email open and click-thru rates to elevate your rainmaking efforts.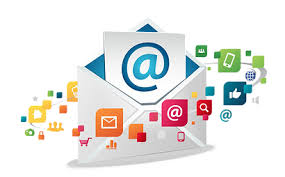 1. Be Real
Address your emails as if they are only sent to that one specific person. People do not want to open emails that they know have also been sent to hundreds of other leads by the same company. Throughout your B2B email ask a question or two. Asking questions keeps the conversation going and makes the person feel as if they are talking to a real person they can potentially trust. After you are finished writing your email, end it with your name and your position in your company. These tips make the email feel a lot more personal and makes the person receiving the email feel like they are not talking to a robot.
2. Reel Them In
Say goodbye to dull writing. Be excited about what you are sharing without being promotional. Your excitement will radiate and cause your potential customer to be intrigued. Let your personality shine through your emails by using certain expressions or phrases that you use daily and resonate with your target persona. Most companies make it apparent that their emails are automated and the same message is sent to multiple people at the same time. By making your B2B emails personal and exciting, you will stand out against your competitors.
3. Resolve
Add relevant links into your email that align with your subject line and landing page on your website that you are driving them to. The more contextual links you provide, the greater the chance of them clicking on one. Present your offer as a way of avoiding an inconvenience. It is as if your product or service is a solution to their challenge. By using this method, prospects are more likely to engage because they want a resolution to a problem they urgently need addressed. Make sure to add an appealing call to action button as well that stands out and leads to a landing page where their information gathering needs can be met; and you can gather additional information about your prospect and nurture them from a marketing qualified lead into a sales qualified lead.
4. Response
Respond quickly to your email responses, these prospects could be potential clients for all you know. When responding, make sure you keep your emails short and straight to the point. Long B2B emails that drag on tend to cause people to lose interest. When trying to "seal the click" on a potential client, make sure you clearly present deadlines. Deadlines will cause people to take action and not procrastinate.
5. Rain It In
To be a rainmaker in email marketing, your emails must rise above the cloud of clutter and generate both interest and urgency, so leads pour down on your landing pages. A landing page is the Web page that prospects reach after they click on a link in the email as outlned above. To emphasize, the key to your email is simply to get the click. Educate them, encourage them, and excite them to get that click. Selling and "sealing the click" should be left to your landing page, which we will cover in our next blog.
---
---