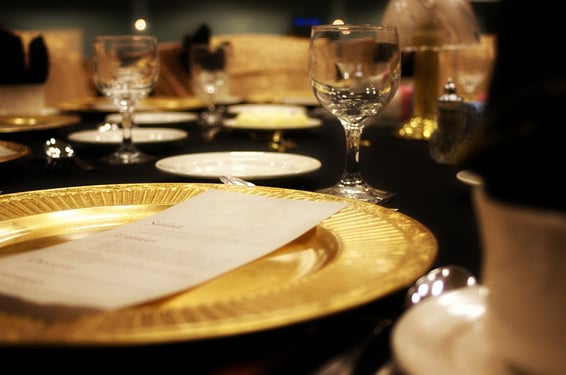 Photo: cravedujour

It's clear that your nonprofit can no longer maximize potential event attendance without the use of social media. Alerting your fans, supporters, and donors through Twitter and Facebook will bring your event to the forefront of their attention, and event pages are convenient places to post reminders and updates. The power of social sharing can also draw in friends-of-friends that may not have otherwise heard about your organization or event.

If you don't know the first thing about promoting an event on social media, trying starting with these top six strategies for nonprofits to promote events on social media:
Use photos from old events to show people how much fun they can have by attending.
Have you heard of FOMO? The fear of missing out is a real feeling of discontent that is, in large part, fueled by social media. Posting exciting pictures from your previous functions can make people afraid to miss out on the next awesome event you host!
Make a highlight reel and host it on YouTube (which will bolster your SEO), and share the video everywhere, especially Facebook – Facebook is more likely to display a video in someone's news feed than a regular text post.
Create visually pleasing testimonials.
Do you have great comments from attendees of previous events? Maybe you've interviewed guests or speakers and captured statements of excitement about specific sessions, speakers, or your event in general. Don't let those go to waste! Try superimposing quotes over pictures from the event, or creating testimonial videos that you can share often through your social channels.
Create an event hashtag.
Think of something short and specific and use it on every image and in every email and social post. During the event, encourage guests to Tweet or post and to always include your event hashtag.
Don't forget to make your event page accessible everywhere.
Utilize the "bio" section on all of your social media accounts and include a link to purchase tickets. It will appear underneath your profile picture on Facebook, Twitter, and Instagram. It is especially important to put this link in the bio on your Instagram because links in posts are not clickable – just mention that a link to ticket sales is in your bio and people will be able to immediately head to that webpage.
Feature your speakers!
Make sure you have guests of honor or keynote speakers for your event, and try to find ones with an impressive social media presence. In every social post you make announcing their attendance at your event, tag them and they can retweet or share to increase your reach.
A bonus is that your speaker will want as many people as possible to come see them talk at your event, so they will be an avid supporter and promoter of your event as well.
Create a Facebook event.
Last but certainly not least, and perhaps the most obvious – create an event page on Facebook! This is the easiest way to announce to all of your followers that you have an event coming up. The event page can house the event description and serves as a useful central location for information and updates. And as always, encourage RSVPs to share the event page with their social network, which will exponentially increase your reach.
It is essential for nonprofits, and all other organizations for that matter, to utilize social media to generate excitement and a large audience to attend events. Increased event attendance can lead to increased funding, donations, supporters, and volunteers, which will keep your nonprofit sustainable in the future.
If you need additional help with promoting your event on social media, click below!
Article written by Katie Deinert, Tapp Network