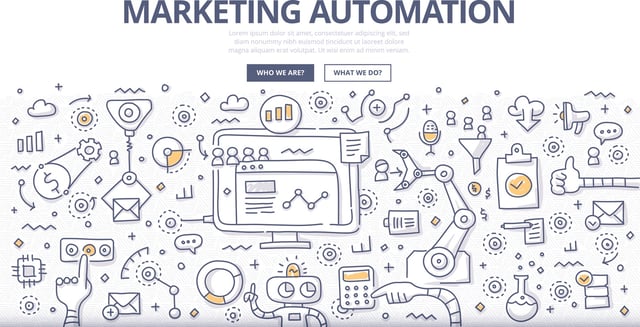 Join us and our partner Tech Impact for a webinar, "Inbound Marketing Automation for Nonprofits" tomorrow Tue, Nov 22, 2016 2:00 PM - 3:00 PM EST
Tech Impact is a leading provider of nonprofit technology services and solutions. Nonprofits can turn to Tech Impact to make sense of anything from large-scale technology projects, to technology maintenance and support. With more than a decade of experience working with a diverse group of nonprofits, they have the expertise and knowledge to deliver a wide range of services and support.

So What Exactly is Inbound Marketing?
Inbound marketing is about using marketing to bring potential customers to you, rather than having your marketing efforts fight for their attention. Sharing is caring and inbound marketing is about creating and sharing content with the world. By creating content specifically designed to appeal to your target customers, inbound attracts qualified prospects to your nonprofit and keeps them coming back for more.
Content Creation + Distribution
Create targeted content that answers prospects' and customers' basic questions and needs, then share that content far and wide.
[May we suggest reading: 6 Practical Reasons to Outsource Your Digital Marketing ]
Lifecycle Marketing
Promoters don't just materialize out of thin air: they start off as strangers, visitors, contacts, and customers. Specific marketing actions and tools help to transform those strangers into promoters.

Personalization
Tailor your content to the wants and needs of the people who are viewing it. As you learn more about your leads over time, you can better personalize your messages to their specific needs.
Multi-Channel
Inbound marketing is multi-channel by nature because it approaches people where they are, in the channel where they want to interact with you.
Integration
Content creation, publishing and analytics tools all work together like a well-oiled machine - allowing you to focus on publishing the right content in the right place at the right time.
Is Your Nonprofit Prepared For The Next Generation of Inbound Marketing Automation In 2017?

Gain Insights Into Leading Inbound Automation Platforms Such As HubSpot & Learn the Secrets of Successful Inbound Marketing to Increase Your Nonprofit's ROI.