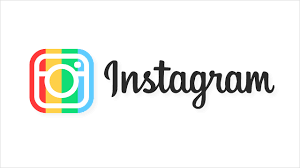 If you run a nonprofit organization, you're not looking for clients, but rather donors, people or companies who can help fund your organization to allow it to grow and continue to work on its mission. As a result, your marketing plan has to be smart, creative and able to reach your potential donors. You can do that by utilizing social media platforms, and here we'd like to discuss Instagram.
Instagram, owned by Facebook, is a social media platform that allows its users to share videos or photos while adding text-based captions. It is the largest mobile social network in the U.S. It's possible that by using Instagram, your non-profit will receive more likes that Facebook likes or Twitter retweets. Here are some reasons why your non-profit may want to jump on the Instagram bandwagon.
Setting Up Instagram
To start, you or someone who is familiar with how to use Instagram should establish your account. Choose a name that somehow goes hand-in-hand with your non-profit group. Then, each day, share a photo that pertains to your organization, creating unique hashtags so that other users can find you. Doing this allows you to grow your following.
Another way to grow your Instagram following is to regularly like images posted by others. Each day take a couple of minutes to like at least 10 images posted by those you are following. In the future Instagram will likely enable users to forward their favorite images posted by nonprofits to their followers which will help your nonprofit gain new followers (similar to retweets). But until then, your nonprofit is limited to promoting your Instagram web profile, using hashtags, and liking the photos of others.
"Like" Other Photos
Another way to gain followers is to search through Instagram and start liking other photos that somehow identify with your organization's missions. Perhaps you're a non-profit entity that raises money for animal cruelty. Find photos of dogs and cats in happy homes, out in parks, etc. and "like" them. Those users will see who you are and perhaps become interested in your organization.
Third-Party Instagram Apps
There are a variety of third-party apps that you can experiment with to track your analytics or print your Instagram photos. Also, look into apps that allow you to make collages of your Instagram shots, and use the printed photos to hand out at fundraising events or to provide as volunteer gifts.
The possibilities are endless. For more information on using social media marketing, contact us.