By Joe DiGiovanni
As a social media outlet, Pinterest is the most rapidly growing platform there is. TechCrunch reported that in June, that Pinterest passed Bing, Twitter and Stumbleupon in Shareaholic rankings, and the popular site is set to pass organic Yahoo searches this month.
With tens of millions of users on Pinterest monthly who spend a higher average time on the site than any other they visit, Pharma can't afford to miss this pinteresting opportunity. So how can Pharma become a player?
Remember Pinterest Is Different from Facebook and Twitter

Unlike the constant chatter on Facebook and Twitter, Pinterest is relatively quiet and focuses on picture content curation. This lowers the risk of reporting adverse events. As such, Pharma will need to engage Pinterest users with rich visuals versus verbal messages. Since the majority of Pinterest users are women, and women make the majority of healthcare decisions, this is a marriage made in heaven. For those non-black box brands, many opportunities exist. Pharma RX and OTC brands have a lot to learn from CPG brands leveraging Pinterest and focusing on healthy lifestyle imagery.

Now imagine if a Celebrity Health Expert partnered with a Pharma Brand's:
Diabetes Drugs Pinterest campaign focusing on patients enjoying their favorite sports.
Osteoartritis Drug to post knee exercises into a step by step Pinterest exercise routine.
Cold and Flu Medication to promote a Kleenex photo art contest for their Tissue Boxes.
Cholesterol Drug to help patients post photo of their heart healthy meals
RA drug to support a patient photo contest of what inspires them.
Breast Cancer Drug to create a beauty series for patients looking for inspiration and tips to help them get through treatment.
Videos are Popular on Pinterest
A video board is a great way for pharmaceutical industry to share information and content with consumers. Video pins are highly ranked in Google searches, so if a pharma brand created a celebrity expert guided educational video about a particular type of condition it might be more widely seen via Pinterest than through other social media.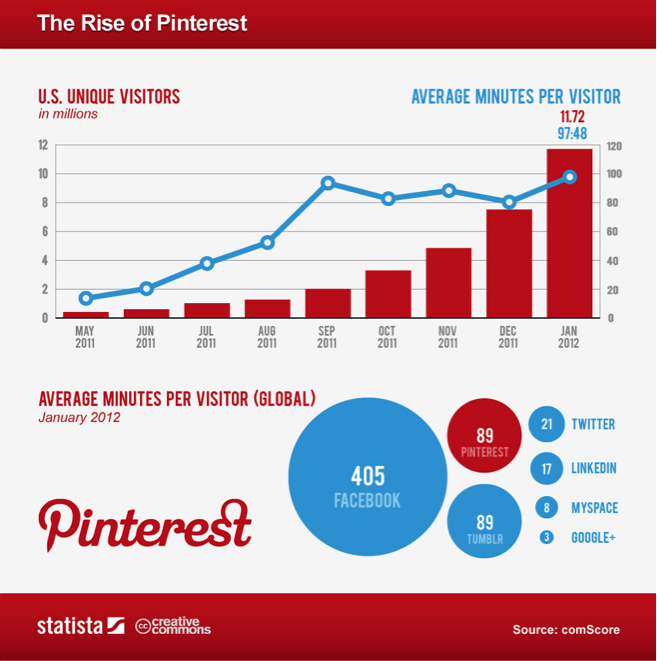 Share Content in a New Way
Pinterest allows a platform for sharing blog posts, articles, infographics, and any other type of web content that has a unique url to use as the 'pin.' Pharmaceutical content marketers who are tired of the same-old, same-old approach on Facebook and Twitter can embrace this new social media sharing opportunity to reach consumers in a dynamic way.
Pharmaceutical brand managers and markers are challenged by the legal ramifications of leveraging highly social platforms. However, brands like Novo Nordisc are taking the lead in this area.
Pinterest as a creative new platform might be just the right dose of social media moderation that Pharma marketers seek.