Nonprofits account for around 11.4 million jobs, or 10% of all private sector employment. In 2013, public charities reported over $1.74 trillion in total revenues. That's over a trillion dollars worth of potential accounting work for 501(c)'s. With such a prominent presence, nonprofits are an extremely important sector to target for accounting firms. With the end goal in mind for nonprofits, most are in significant need when it comes to managing their finances, donations, tax forms and much more. So how does your accounting firm attract nonprofit clients?

Since nonprofits have little time to waste, you need to earn their attention. Traditional marketing forced accounting firms to spend countless hours, resources and energy on interruptive ads, television commercials, print ads and the ever so popular cold call.

Times are changing. Nonprofits don't want to be bothered and distracted from their overall goal. Your accounting firm must attract them through quality content, education and lead nurturing. This customer-centric approach is called inbound marketing. When your accounting firm provides nonprofits with intriguing and informational content they are interested in, they begin to trust your company as a leader in the nonprofit marketplace. Gain their trust, educate them about the accounting industry and turn these prospects into leads and eventually paying customers.

Follow the four tips below to begin nurturing important relationships with your nonprofit prospects!

1. Leverage Referrals – Have you ever asked your current nonprofit clients to refer your accounting business to their colleagues? Many companies are missing out on this gold mine of clients. Since your current nonprofit clients already trust and value your work, turn them into promoters by consistently nurturing your relationship. Keep the communication flowing by providing them with important content, interacting with them on twitter and even schedule a coffee date to discuss their potential connections. Leverage your referral strategy by including testimonials within your website, email marketing strategies and social media efforts.

2. Create Quality Content & Lead Capture Magnets – Many nonprofits may not be aware of your accounting services, what you can provide to them and if their nonprofit even needs assistance. The first step is education. Provide important lead capture magnets including whitepapers, eBooks, blogs and webinars to educate potential nonprofit clients on the benefits your accounting services can provide to them. In this content, use specific language that the nonprofit will be searching for, depending on their sector. Use the financial terminology frequently associated with 501(c)'s. For example, try "nonprofit accounting solutions" or "nonprofit accounting challenges" to attract those nonprofits looking to better their financial situation.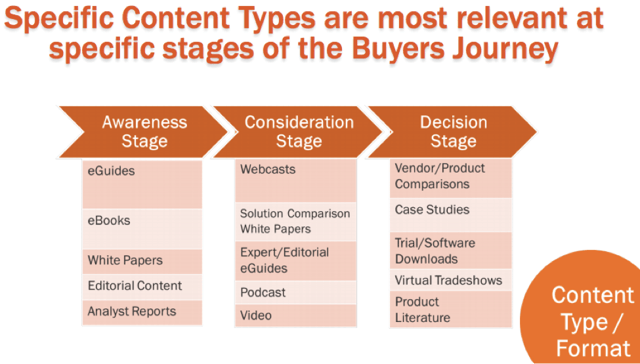 These free forms of content add additional value to the nonprofit and increase your accounting firms credibility. The nonprofit will provide their email address in exchange for the content, providing you with the chance to nurture this new lead. By effectively educating and providing solutions to a nonprofit, your accounting firm will be moving more prospects through the buying funnel, resulting into more satisfied customers.
3. Amplify Through Social Media – Nonprofits have a significant presence on social media, including Facebook, Twitter and LinkedIn. Yes, these channels can be successfully used for lead generation. What makes your accounting firm different than the hundred of others out there? What have you done in the past to help your current nonprofit clients? Try creating a case study or two of your biggest and most successful nonprofit clients. Use this case study as leverage for prospective nonprofits. Promote this content through social media and blogs to attract nonprofit clients. Communicate these successes to your prospects to begin a relationship.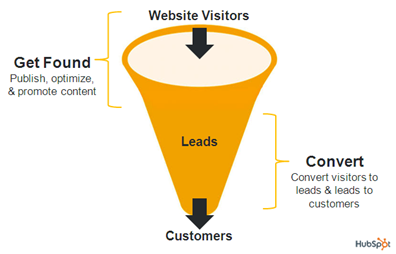 Social media is also great for generating and nurturing nonprofit leads. Facebook allows your accounting firm to create a variety of different targeted advertisements, events and posts. Twitter allows your firm to create a tweet with a form to sign-up for an offer (i.e. a free accounting consultation), which automatically grabs the NP's email address with the sign-up. LinkedIn is a great way to generate B2NP leads, through blog promotion and direct ads. Throughout these networks, important leads can be followed through specific hashtags, such as #NonprofitCommunity, #Form990, #Nptech, #NonprofitAccounting and many more. Follow your prospects, like their posts and keep an eye on what is going on within their specific nonprofit.
4. Find your niche – Take a look at your accounting firms biggest nonprofit successes or your most influential clients. Do a few industries repeatedly show up? Maybe you work with a few religious groups or health centers. Do you have a ton of experience in one sector? Focus on your accounting firms expertise and the low hanging fruit you have past experience with. Use this to distinguish your firm from competition firms.
5. Invest in CRM – A CRM, or customer relationship management system, is extremely important when acquiring nonprofit clients. Some NPO's may be ready to buy, while others may need more nurturing. With a CRM, you can easily manage and organize every lead, prospect and customer. These systems track everything, from websites visited, forms filled out, calls made, emails sent and information delivered. Organize your accounting firms contacts depending on their stage within the buyer's journey, to send them personalized and specific content to move them through the funnel. Organization is key. If a nonprofit see's that you cannot keep track of their history or information, they will quickly be turned off from your services.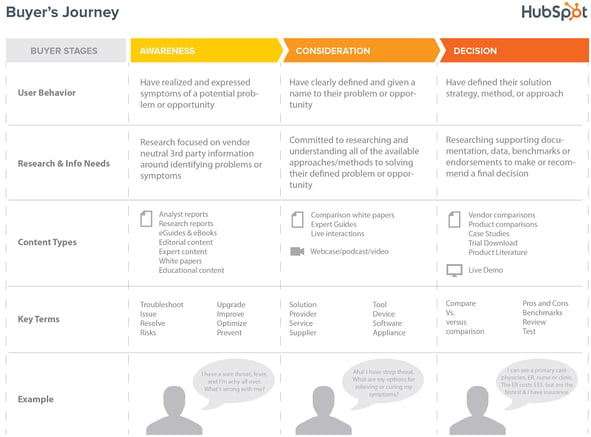 And there you have it - the keys to acquiring nonprofit clients. Inbound marketing is a process, but will provide your accounting firm with more quality leads and long-lasting paying customers. Follow these tips to begin your inbound marketing journey. Take the time to create intriguing content that your prospects want to read, capture their information through lead capture magnets and nurture these leads through the buyers journey into customers.
Need additional help with inbound marketing, acquiring new nonprofit clients for your accounting firm, increasing leads and clients or all of the above? Receive a free consultation from one of our nonprofit inbound experts!
For more information about gaining additional nonprofit clients for your accounting business, contact us today for a FREE consultation.