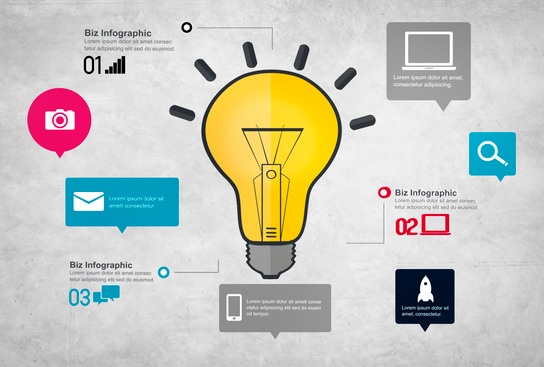 Blogs posts and videos are great mediums to use to engage with your audience and extend your social reach, but they are not the only way to bring in new followers. Infographics, for instance, are a great way to pull in attention to your business. While great articles prompt shares and likes, engaging infographic ideas can get reposted to various sites. If you can get your brand's name to go with the infographic, it will go across social media and bring in a lot of traffic for your organization. So how do you make an infographic that will bring more reach to your company? Here are some ways to prompt infographic ideas.
Look at old posts
If your organization has created content for a length of time, you may be sitting on a host of great infographic ideas. Look at your most popular posts to see what about it drew readers in. There is a good chance some aspects of it can be made into useful infographics that will help bring people to your business. List posts are particularly good to use when making infographics, so look through those as well for potential post material.
Brainstorm with team members
Coming up with great ideas if not a one-person job and keeping the responsibility to yourself could make you lose out on some great ideas. Get your team together for group brainstorming sessions to build off of each other and get infographic ideas flowing. To encourage ideas, try creating a word storm by choosing a meaningful word in your company's niche, then listing words that come to mind. Several categories are likely to surface that could lead to great infographic ideas.
Revisit old presentations
Don't just look to the content you posted for infographic ideas; things you created for internal use may also be helpful. Look at slide decks created internally for ideas and material that can be utilized for your post. Also look at past webinars your organization has conducted and see what information can be taken and packaged into an infographic. Your audience could benefit from the information and giving out more technical tips and statistics could be interesting enough to get reposted by other influential organizations.
Mix and match ideas
When utilizing the above ideas, you should have several solid infographic ideas to work with. Make sure they stand out both in content and design by mixing up your ideas. Explore visual styles and play with titles to ensure your infographics stand out and don't become too uniform after you publish a few for your business. Make something original and eye-catching, but above all, make sure it is useful and reap the benefits that come with a successful, well put together infographic.