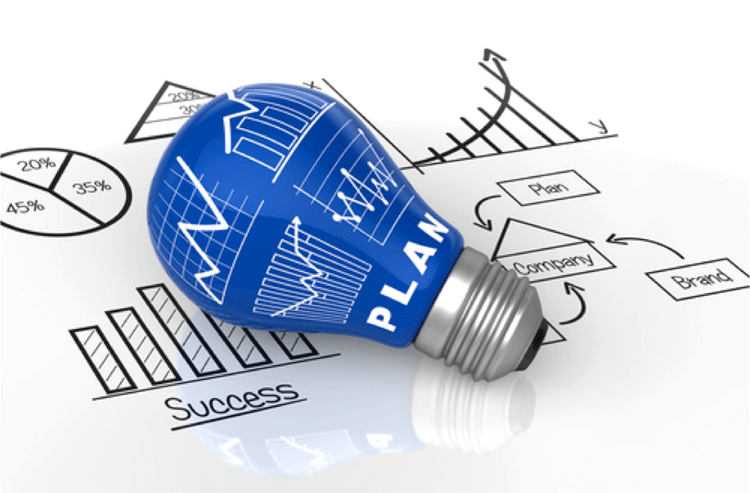 In retrospect, many nonprofit marketers were left colorblind by all the marketing opportunities in 2015. As we begin anew in 2016, let's review some of the most innovative and untapped opportunities that board directors and NPO executives should keep on their radar.

"The purest and most thoughtful minds are those which love color the most."
― John Ruskin, The Stones of Venice
---
#1: Amazon Smile is by far the largest online shopping destination in the world supporting NPOs, but has largely been ignored by small to mid-sized nonprofits.
One of the most underrepresented subjects online is how to succeed on Amazon as a nonprofit. There are relatively few experts, and even less helpful content. AmazonSmile is a website operated by Amazon that lets customers enjoy the same wide selection of products, low prices, and convenient shopping features as on Amazon.com. The difference is that when customers shop on AmazonSmile (smile.amazon.com), the AmazonSmile Foundation will donate 0.5% of the price of eligible purchases to the charitable organizations selected by customers.
Why it's Critical: In our experience, your nonprofit can significantly increase funding and donation volume by partnering with a regional or global retailer aligned with your cause.
Hot Tip: Have your retail partner focus on three primary areas. Getting honest product reviews, switching to Seller Central and using Amazon's internal search marketing tools. If your partner is successful selling a product on Amazon, you will be too. Be sure to leverage your content into the call-to-actions as a featured partner and use "social" to thank your smile supporters. If selling your own NPO product, either hire an expert or learn how to become an Amazon expert yourself. The payoff can be significant.
#2: Use Kickstarter and Indiegogo to test the market and raise money for your nonprofit's new fundraising event or campaigns.
Most nonprofit executives believe crowdfunding is for new companies with new product ideas. Yet they're missing an important source of funding and constituents. Indiegogo, for example, gives exposure to a lot of new supporters while raising money from pre-orders (pledges) for their next generation product or in this case -- a cure -- an event -- a fundraiser. This is a no-lose method to test out new campaign ideas.
See The Light: Nonprofits that want to test campaigns and and fundraising drives prior to launching them with an expensive marketing campaign and public relations blitz will find that by launching on Kickstarter or Indiegogo will give them a support base ready and willing to support their campaign. If the results are disappointing, don't fret, it's far less expensive to fix the issue prior to building a campaign or event.
Hot Tip: This strategy goes for reaching out to product developers as well and having a percentage of their product launch raise go to your charity.
#3: The most innovative influencer marketing campaigns are on YouTube
Dollar for dollar, research shows that YouTube has the best ROI above any other social platform. As the second largest search engine on the planet, people are constantly turning to YouTube influencers to discover helpful tips, find reputable causes, and stories. So if you're nonprofit is not represented there, you're missing a big part of the market. And it's incredibly affordable if done right.
See The Light: Unlike with other forms of nonprofit advertising, sponsoring a video with YouTube influencers that resonate with your nonprofit's personas gives you three things that move the needle. First, if you've chosen the right influencer, you'll have access to a massive subscribed supporter base of funders, volunteers and advocates that are emailed and notified of the influencer's videos.
Secondly, you can place clickable links in the video and in the comments for immediate calls to action (e.g. get more information, register for an event, subscribe to our newsletter, start a fundraiser etc.).
Third, because it's the world's second largest search engine and Google search results are increasingly surfacing videos, the value of the video grows and grows and will have a long shelf life. Many of our influencer videos are still paying off after 2-3 years on YouTube.
Hot Tip: Finding the right YouTube influencers is the most challenging step. Test a few influencers first to understand their ability to drive followers and funding. But once you find the right influencers on YouTube, you will find them to have a far better ROI than any other form of marketing or advertising if they are properly integrated into your inbound marketing campaign workflows. This is where marketing automation platforms are instrumental in turning these new leads into funders and advocates.
Expect to pay between $0.09 and $0.18 per average video view for a dedicated video, less if you work with an inbound agency (due to renegotiated rates). This is why pre-planning and capturing videos at your influencer events are key.
#4: Advocate Marketing will turn your nonprofit's best constituents into an inbound marketing machine.
Research shows most purchase decisions are more informed than ever before. Corporate Funders are not waiting for a nonprofit to give them the information they need, they're conducting personalized research before speaking to any executive director or board member. Advocates combined with inbound marketing content can influence those decisions, cultivating brand loyalty for your cause, and generating an abundance of qualified leads through social engagement.
See The Light: Referrals from current funders are the best marketing method to obtaining donations at the lowest cost. The next highest ROI comes from authentic and visible testimonials on social media and Linked-In. In-bound marketing taps into both methods to significantly increase funding with less effort.
Hot Tip : For our clients, we use Hubspot to unite our nonprofit client's most engaged constituents and funders. How do we know whom to recruit? We utilize metrics and lead scoring to fully personalize and optimize each engagement.
#5: Facebook video ads are dominating social media advertising conversions.
Facebook video ads are dominating conversion rates for B2B and B2C clients. NPO's need to tapp these high converting ad opportunities to support their integrated fundraising opportunities. Because Facebook allows NPOS to upload a current member or lead list to create "lookalike" audiences that are constantly self-optimizing, these video ads quickly educate the right target audience with the right message. Then, when they visit your nonprofit's web page (from a conversion event on Facebook) you create a bigger "look-a-like" audience because Facebook understands the type of person that is converting and then looks for more people like them who are apt to donate to your cause.
See The Light: I have not been a proponent of banner ads in the past, aside from re-targeting ads, in our experience they don't convert well. But Facebook, has taken ads to a new level, inserted them into our daily streams and made them relevant. Facebook video ads, if done well, are among the best of the best to unite constituents and tell your nonprofit's story well in front of a highly viral audience.
Hot Tip: Facebook video ads, if done well, are among the best of the best to unite constituents and tell your nonprofit's story well in front of a highly viral audience. Having a corporate sponsor support your video ad initiative is a great way to increase their participation in your cause. You can also explore education grants associated with video and social media to further fund your innovative campaigns.
#6: Inbound Marketing Platforms Transform NPO ROI
Traditional marketing methods like print ads, direct mail, and one-size-fits-all email newsletters are leaving nonprofits, associations, and political organizations with frustrated audiences and empty pockets. The good news is that connecting with today's audience online is more affordable and possible than ever. Inbound marketing platforms such as Hubspot, provide the right tools to get started.
See The Light: NPOs are looking to make the most of their marketing dollars with all-in-one inbound marketing platform, designed to help them drive the actions that matter most to their organization. Whether they are looking to attract first time visitors, or re-engage lifetime members, HubSpot and others have the tools to increase ROI 300 plus percent.
Hot Tip: Increase your online presence and drive awareness for your organization and its mission using our first-in-class search engine optimization (SEO) tools, social media monitoring, and blogging platform. Improve the size and quality of your constituent database by engaging and converting your most valuable visitors, be it prospective members, volunteers, or donors. From inspiring advocacy, to generating donations and growing your membership base, use personal data and on-site behavior to segment your database, build more targeted email nurturing campaigns, and create compelling digital experiences.
One Last Note: Content reigns supreme in all of the untapped initiatives above, but all the pieces still must fit together. Here's Tapp's Formula For Success:
"Good product + Great cause related tie-in + Big market + Compelling influencer story + Amazing video + An inbound platform = Huge chance for success."